Mining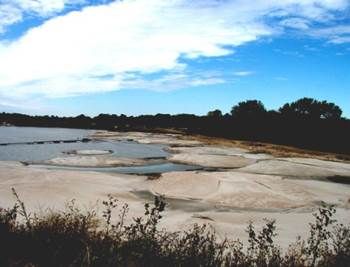 In 2000, the estimated value for mineral production within Nebraska was more than $161 million. Aggregates mined from the Corridor include construction sand and gravel, Portland cement, crushed limestone, lime, masonry cement, and industrial sand and gravel.
Mining work is planned with a clear understanding of the necessity for resource conservation and reclamation. For example, P.A.C.E. (Planning Aggregates Community Environment) is a cooperative group of sand and gravel operators, government entities and conservation groups who collaborate on planning of mining operations and reclamation efforts prior to commencement of mining.
The results of successful reclamation projects can be seen throughout the housing subdivisions, state parks and lakes, golf courses, wetlands, and wildlife refuges of the Lower Platte River Corridor.